Prayer and Intercession
What We Believe About Prayer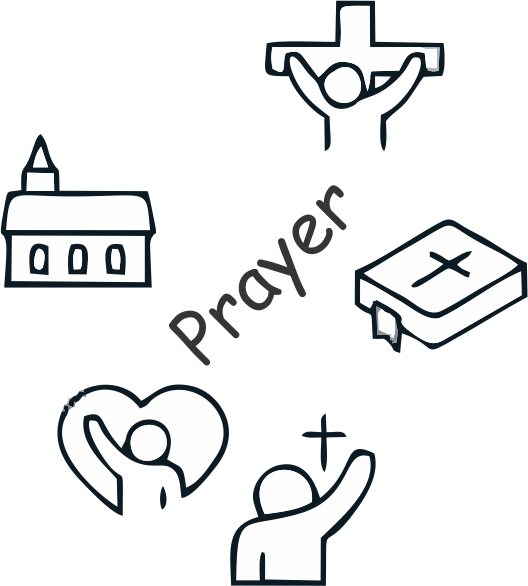 We believe that prayer is not asking for things from God. In fact, prayer is two-way communication with the Lord God, who loves to talk with us. Prayer in the formal sense, when we are praying together in a group, is all of us communicating with God, by Holy Spirit, about things we (or God) are concerned about. We believe what it says in:
Mark 11:24 (NASB): "Therefore I say to you, all things for which you pray and ask, believe that you have received them, and they will be granted you."  
1 John 5:14-15 (TPT): "Since we have this confidence, we can also have great boldness before him, for if we ask anything agreeable to his will, he will hear us. And if we know that he hears us in whatever we ask, we also know that we have obtained the requests we ask of him." 
So, when we meet for prayer in our various groups our intention is to be of a mind set to find the will of the Lord (things agreeable to His will), and to ask of Him things He has on His heart.  We also ask of Him things that are on our hearts. We have several venues for prayer at Destiny that you can participate in:
Weekly Intercessory Prayer Meeting
Currently, this prayer meeting meets weekly online via Zoom.  All are welcome.  Click HERE for details.
Corporate Prayer
Corporate prayer is scheduled at various times, often in the evening during the week.  These corporate prayer times will be announced at our Sunday service and also listed in our Church Calendar of Events. Subjects of these meetings range from Destiny needs, our country, our city, and special prayer needs, etc. All are welcome.
Prayer Chain
Destiny Church has a prayer chain for urgent prayer for people in accidents, illness, and other situations. 
Information
If you would like to be part of our Destiny prayer ministry please contact Les Homan at les@destinyrochester.com.